"Music gives a soul to the universe, wings to the mind,
flight to the imagination and life to everything."
– PLATO
We all intuitively know this to be true. Music can put us in a good mood. It can make us melancholy. It can make us want to dance. It can energize our workouts or pump up the fans at a game. It can inspire social change. Everyone has felt the power of music.
But there's also a growing amount of scientific research that shows that music can inspire us in other ways. Listening to music, and especially playing a music instrument, affects the brain unlike anything else. And learning to play music or incorporating music into lessons at school can have a multiplier effect on education overall.
In fact, studies show that music education can help improve grades.
It can help with standardized test scores. And attendance. And behavior.
Music inspires education.
For the past few years, we've been digging into this further. There's plenty of scientific research, but we wanted see music education in action. We wanted to look into classrooms and talk to people—students, teachers and musicians—who experience the power of music every day. And then tell their stories.
Music Inspires is an ongoing project by Music In Schools Today, a Bay Area non-profit that supports music education in public schools. See how you can support music education.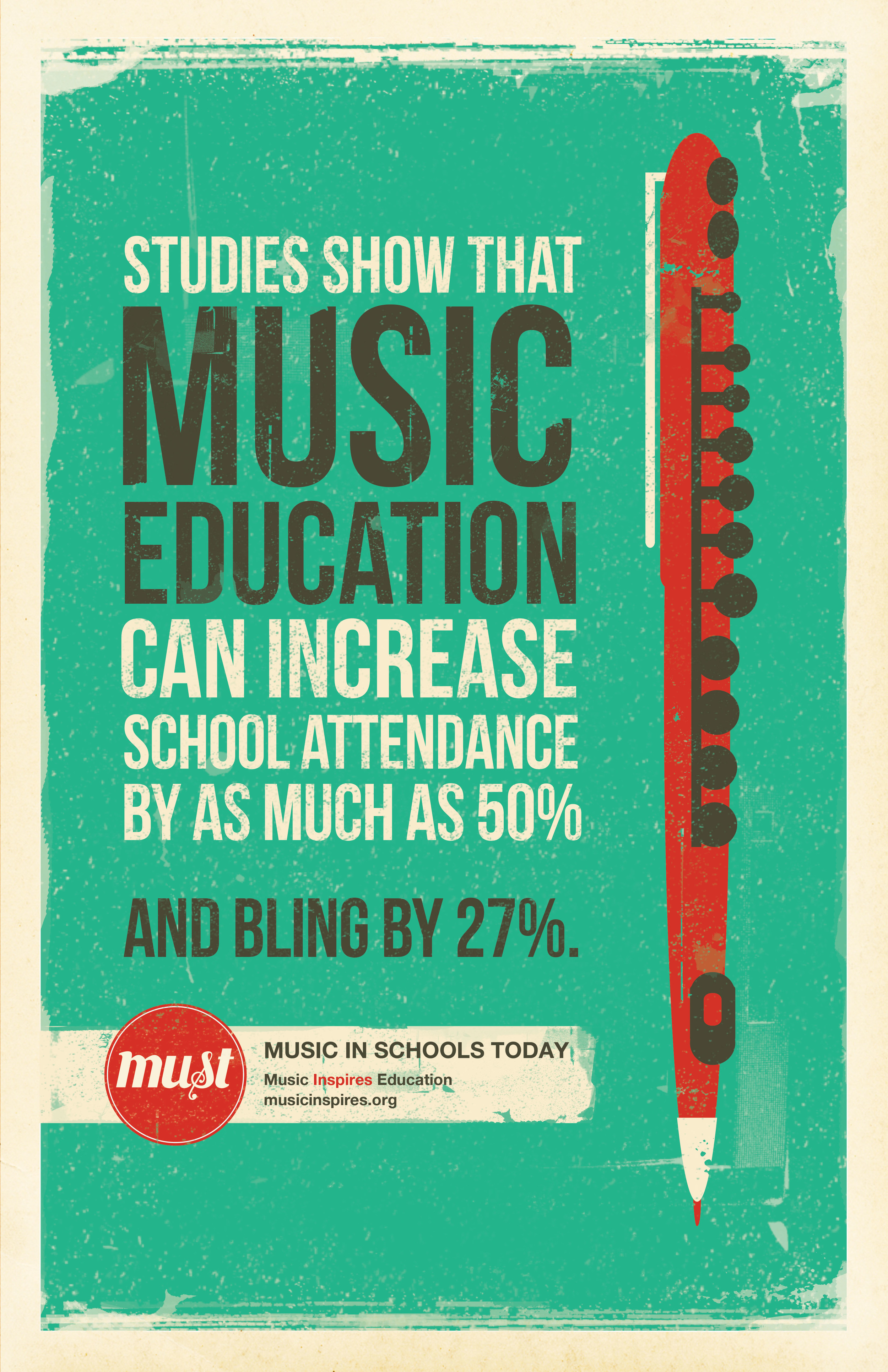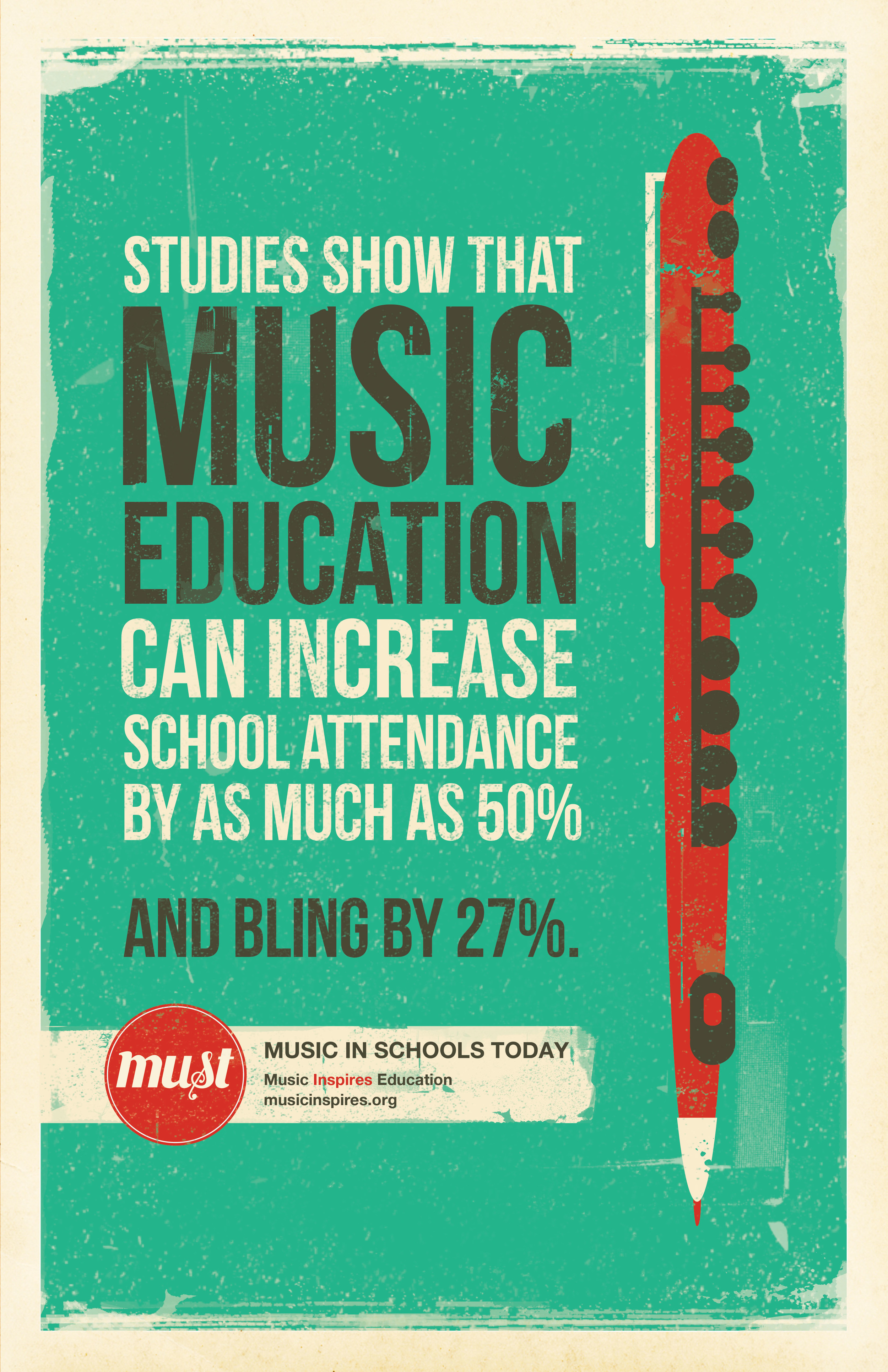 Every year, members of the jazz band at Edna Brewer Middle School in Oakland, California, play a concert at the historic Yoshi's Jazz Club. They perform on the same stage that's hosted such greats as Dizzy Gillespie, Betty Carter and Oscar Peterson.
For Zach Pitt-Smith, winner of Oakland Unified School District's "Teacher of the Year" in 2013-2014, music education is about more than learning the notes. It places students in the context of a larger community and teaches them how to contribute. It celebrates the individual contribution as well as the harmony of the whole.
"It's what we do. We call and respond in life. We're always stepping forward and stepping back, and sharing the microphone and supporting another person when it's their time to shine…I'm constantly asking my students to assess the situation with this question: 'Is it time for me to stick out and solo, or is time for me to blend in and accompany?'"
Dan Dion is a world-renowned music photographer. As 20-year house photographer of the Fillmore, Warfield and other famous San Francisco music venues, Dan has photographed some of the greatest musicians the world has ever seen. Stars as diverse as Johnny Cash, Fleetwood Mac, BB King, John Lee Hooker, Willie Nelson, Tom Petty, The White Stripes, Tenacious D and literally hundreds more.
Dan agreed to help us show the students at Edna Brewer just how great they looked on stage. We wanted the students' performance to inspire the most important audience around: themselves.
A few weeks after the performance, we presented the photos to the students. They now appear in frames over fireplaces and on posters in bedrooms. Every day reminding the kids of what they can achieve.
Music Inspires Collaboration
On a day that started like any other, the students in the Folsom Middle School jazz band received a surprise. Members of the band Alma Desnuda, a group from San Francisco that's toured all around the world, popped in for a visit. They wanted to share some of their experience and knowledge with the students.
But what really surprised the students was Alma Desnuda's invitation to play a concert with them in front of the entire school the very next day.
Their music instructor, John Zimney, knew it was a risk. But he also knows that risk and courage is what music is all about.
"In order for music to be real, you have to expose what's inside of you and be brave enough to let it come out. If it's going to convey an emotion, you have to be willing to risk failure. You have to say, 'ok, this is what I want to say musically and I'm going to go for it.'"
See what happens when two bands come together for a spontaneous, one-day collaboration.
"That's the key to learning. Finding a way to make something interesting. And music is one of those subjects that kids naturally find interesting." –Rodney Spencer, Music Teacher
Martin Luther McCoy has toured the world, playing with bands like The Roots. So he had a lot to say to the students at West Lafayette Elementary School in Oakland. For several months, the students worked with Martin on an original song. They developed the story, wrote the lyrics and music to "Open Up Your Heart." And learned quite a bit in the process.
Music Inspires Confidence
It's not easy being a teenager. The intense social pressure makes it hard to find the confidence to express oneself. And that can make it difficult to find your voice.
Meet Brittney, a 12-year-old finding her voice through music. With her teacher, Curt Yagi, she's been working during an after-school program to write an original song that doesn't just express her feelings, but one she also hopes inspires others.